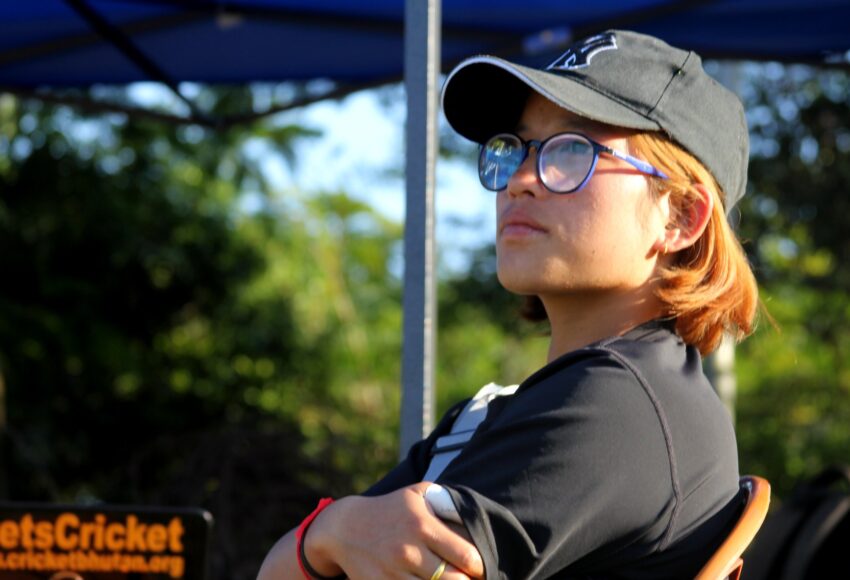 FairBreak International Women's T20 tournament
Anju Gurung, the vice-captain of the national women's cricket team, has been selected to participate in the upcoming FairBreak International Women's T20 tournament.

The 2022 FairBreak Invitational (the Tournament) is an ICC sanctioned competition that will be held in Dubai from May 1-15, 2022 in association with Cricket Hong Kong. This six-team tournament will feature players from around the world. It will be the first privately funded tournament in the history of women's cricket, with leading healthcare group Gencor as the main sponsor.

After submitting the names of the top five female cricketers from Bhutan along with their match videos, Anju was selected for the above tournament. Miss Anju will be the first female cricketer from Bhutan to participate in the privately funded tournament. As per the tournament criteria, the Left Arm medium pacer will be placed in one of the six teams.

As part of her preparation, Anju will spend 10 days in Bangkok and train with the Thai National Women's Cricket Team from April 19-29, 2022.

Bhutan Cricket would like to thank FairBreak International for accepting a player from Bhutan to participate in their prestigious tournament. We would also like to thank the Cricket Association of Thailand for their support in Anju's preparation.

The entire Bhutanese cricket fraternity would like to wish Anju Gurung the best of luck for the tournament and we hope that her efforts will pay off.

Miss Anju will depart on April 19 and return to Bhutan on May 23, 2022.