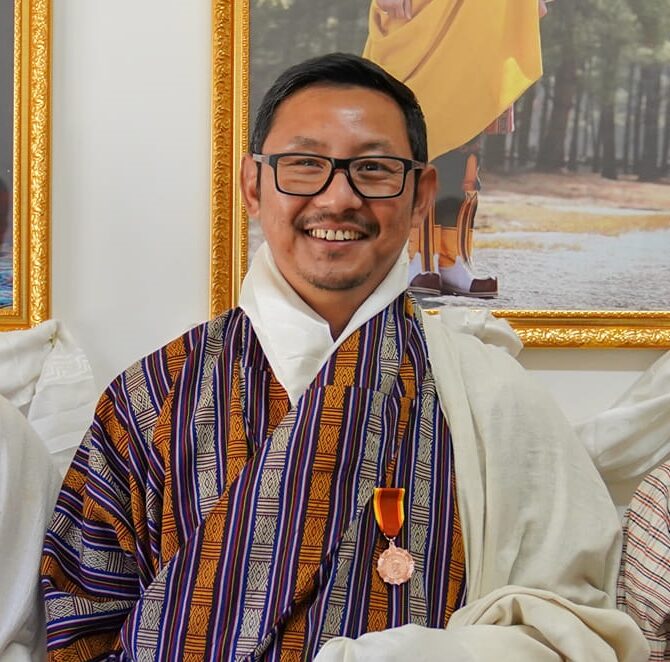 Kuzuzangpo and Hello
Lately, the small cricketing nation has been making headlines on the international stage with exciting news about local players getting the opportunity to play outside the country. This is indeed welcome news and a source of pride for Bhutan Cricket as we have come a long way, from a small school sports ground to an international cricket ground of our own. We have struggled, we have shed tears, we have sweated, we have fought and we have made many sacrifices.
The quick transition from the mentality of participating in tournaments to the belief that we can win them is one of the greatest achievements for me as the first captain, former national coach and current CEO of Bhutan Cricket. And we have won tournaments and matches despite not having our own pitch and standard practice nets.
I have a long-term vision that our teams will participate in ICC international tournaments with big names. This may seem unattainable, but we believe it will happen soon if the infrastructure is in place and we have the overwhelming support of the President, ICC, ACC and other patrons. There is nothing wrong with having a bigger picture in mind until the process is right. We need to invest in the right things that will serve as key components and help cricket stand on a solid foundation in the future.
Investing in players, coaches and infrastructures is our current motive. After the part from above, I see building relationships with cricketing nations that will give us many opportunities.
Our biggest challenge is to create regular high level cricket competitions and a professional career option for our future players and coaches. We can achieve this with strong commitment, smart leadership and wise investment.
For most of the current players, cricket remains a way of life and I will help ensure that our men and women can overcome the inevitable challenges that come with this role with great commitment, integrity and sound judgment.
Thank you and Tashi Delek
CEO Damber Singh Gurung