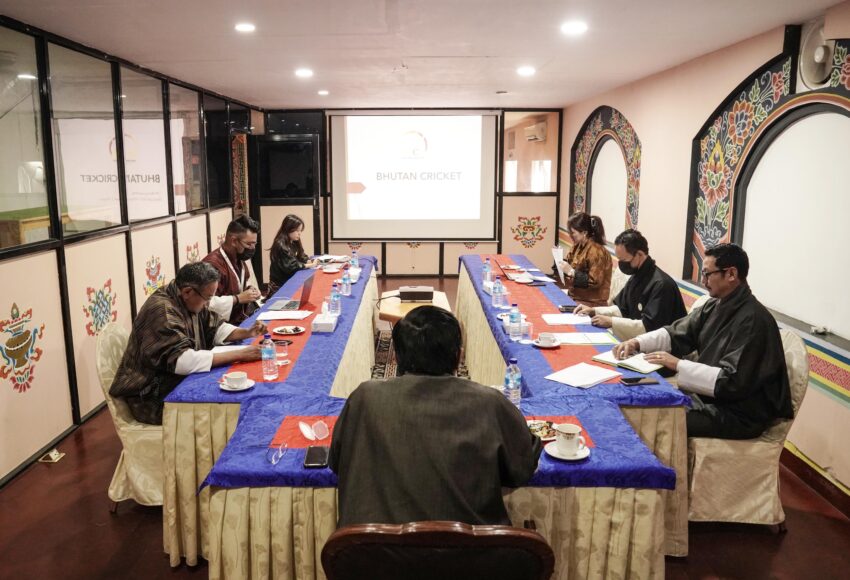 The 11th Board Meeting of Bhutan Cricket was held on Friday (July 23) at Phuntsho Pelri Hotel, Thimphu.
Chaired by the President, Thinley Wangchuk Dorji, the Board Members, CEO and head office staffs made their presence for the meeting.
Various agendas like forming of various selection committees for the national teams, restructuring of domestic competitions, RAMA ground development plan and many other development plans were discussed.
The President also suggested to create a fund raising called the 'national team support fund' that would benefit the national players and activities related to he national teams.
Considering the importance of the coaches and future cricketers, coaches development programs including coaches cash incentives and identifying skilful coaches were also discussed.
Further, cash incentives for international event representation were also discussed.