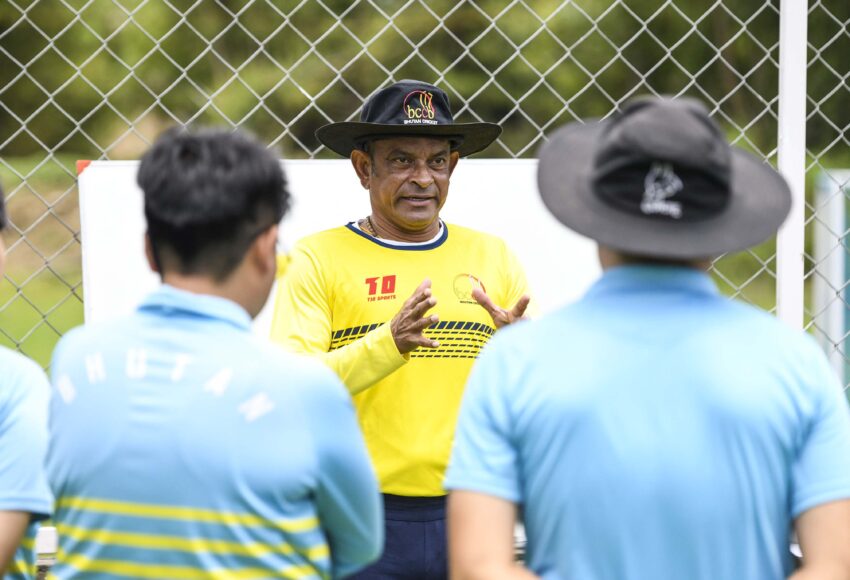 5-Day Refresher course for coaches
A five-day refresher course for cricket district coaches including nine national players have started in Thimphu from today.
The training programme has been designed to give coaches the knowledge, skills and confidence as they play a big role in development of the game.
"I hope to learn a lot from this training so that I can impart good cricketing skills to ones that I train and will be training in the future," said Tshering Zangmo, who is a member of the national women's team. 
Sarpang district coach, Kumar Subba said, "We are fortunate to have this lesson from the national coach who brings with him huge experience and I hope to polish my coaching knowledge through this course."