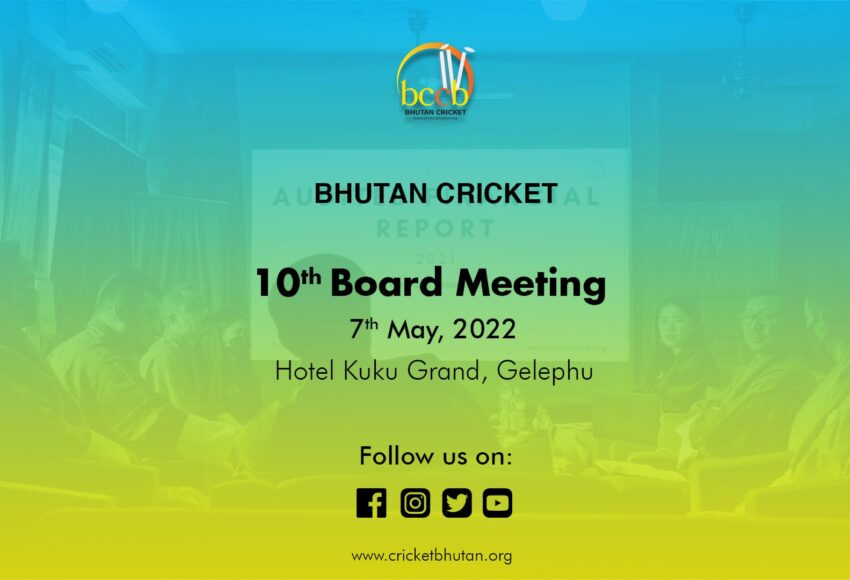 Bhutan Cricket 10th Board Meeting
The 10th Board Meeting of Bhutan Cricket was held in Gelephu on May 7, 2022.
Chaired by the President Thinley Wangchuk Dorji the meeting was attended by the Board Members, Chief Executive officer Damber Gurung and Head Office staffs.
The 10th Board Meeting highlighted discussions on various developmental activities for the remainder months of the year and other financial status of 2022.
The Development Officer of Bhutan Cricket, Ugyen Dorji presented the whole development report for the calendar year and on various international tournaments.
The Board Members were also presented about the current site development works and other upcoming ground development work by the Bhutan Olympic Committee Engineer.
Key performance indicator (KPI) was one of the other topics discussed having applied the system for all the employees of Bhutan Cricket from 2022.
After the meeting, the President and other members visited the Gelephu International cricket ground (GICG) and also met the senior men's players who are currently training at GIC ground.