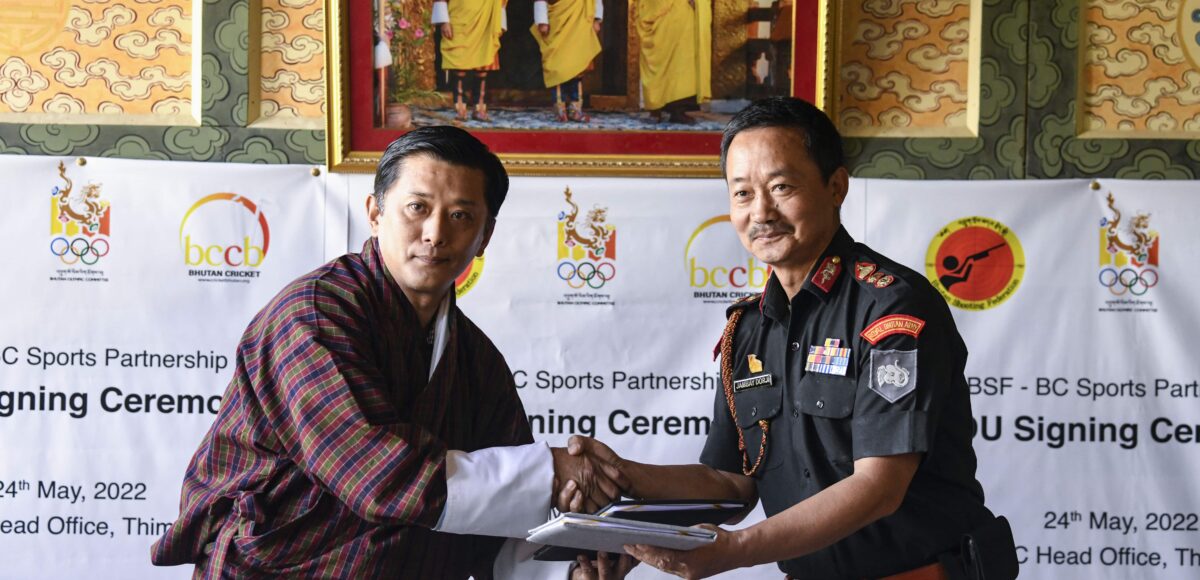 Collaboration between Bhutan Cricket and Bhutan Shooting Federation
Bhutan Cricket and Bhutan Shooting Federation (BSF) signed a 'one of a kind' memorandum of understanding (MoU) at the Bhutan Olympic Committee (BOC) conference hall, Thimphu today. The MoU signing is being endorsed by the BOC.
The MoU will allow the two sports federations to work together whereby complimenting each other in creating platform for both federations to grow together.
The signing was initiated in the presence of the Secretary General of BOC, Sonam Karma Tshering, President of Bhutan Cricket Thinley Wangchuk Dorji, President of BSF, Colonel Jambay and representatives from respective federations. The main motive behind the MoU is to collaborate and jointly develop the Centre of Excellence at Rama land, Thimphu for the development of both the sports.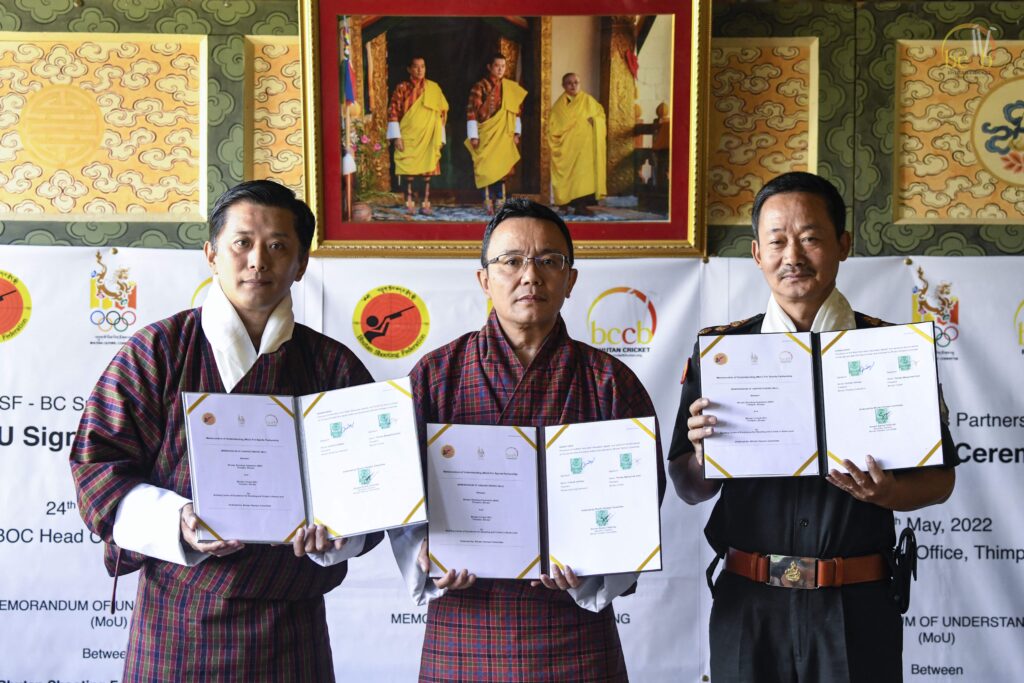 Speaking during the event, Colonel Jambay Dorji said that the signing of the particular MoU will help both the sports federations in many ways. "It will benefit both the sports and in other ways help youth engagement and thereby in producing productive citizens."
According to the President of Bhutan Cricket the signing of the MoU marks as one of the most important one as it is also first of a kind collaboration between two sport bodies. He said, "Huge part of this fruitful event goes to the support bestowed from the President of BOC, HRH Prince Jigyel Ugyen Wangchuck."
Thinley Wangchuk Dorji assured support of all kind for the success of the project. "This is a well-thought project and exciting times are ahead of us and with continued support from BOC, we will set this project as an example and showcase great partnership," he added.
"This is great initiative and collaboration between the two sports body," said SG of BOC, Sonam Karma Tshering. He said that such collaboration is what BOC wants to see and support. "Such collaboration will only set good trend and example of working together." "It will benefit both federations and projects like this are a win-win situation for everyone involved."