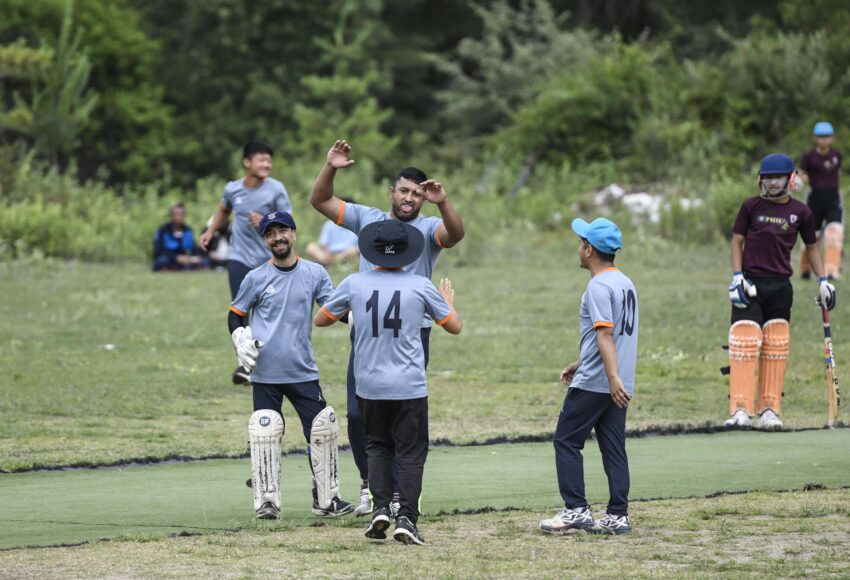 Knights win a thriller against Wangdue
Thimphu Knights escaped yet another scare as they went on to beat Wangdue Radaps by two runs in the afternoon match of the ongoing Bhutan T20 Smash 2022.
Knights skipper Tandin Wangchuk elected to bat first against a decent bowling side of Wangdue Radaps. However, the batting plan back fired as Knights lost opener Sanjog Chhetri in the second over and it was Radap's top wicket taker Kencho Chophel.
Kencho Chophel went on to get rid of skipper Tandin Wangchuk caught by Pema Loday the next ball as Knights were pushed to a state of bother. Wickets kept falling on one side where Tashi Tshering (33 of 33 balls) on the other side was the only batsman who seemed comfortable inside.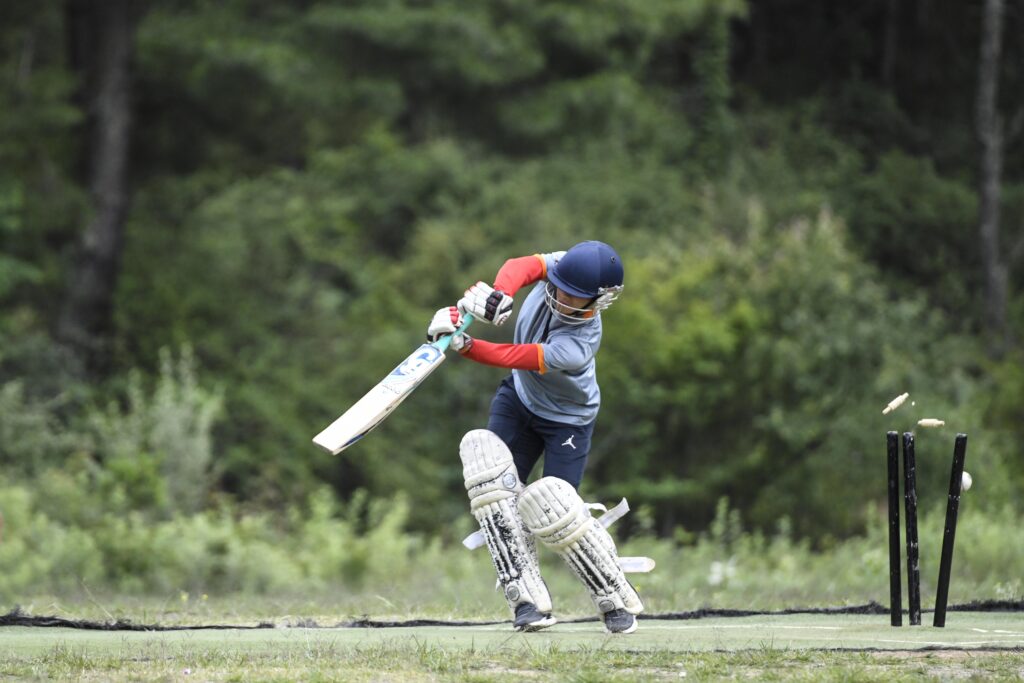 Tashi was ultimately bowled out trying to increase the run rate before they were bundled up for 118 with five overs remaining. Barun Wakhley (15 of 8 balls) and Karma Dorji (15 of 10 balls) were the other notable contributors.
Thimphu Knight's speedster Barun started brilliantly bowling out Wangdue Radap's main batsman Ram Chandra Mongar in the second over. Barun took only two more deliveries to claim his second wicket in the form of Tsheltrim Yoezer caught by wicket-keeper Sanjog.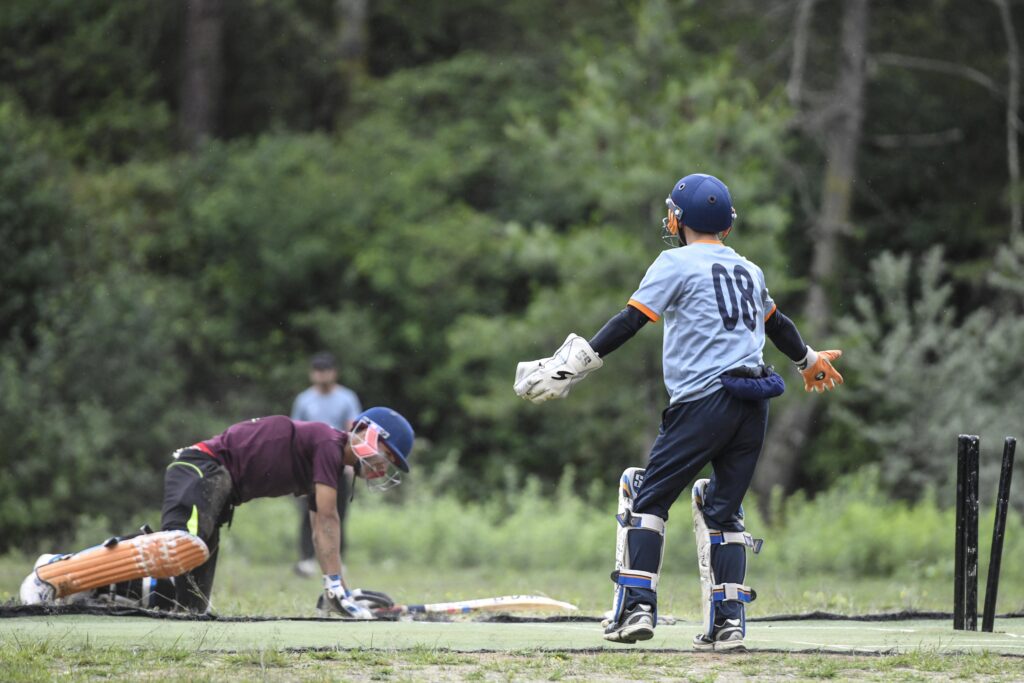 Thimphu Knight's Dawa went on to pick Jigme Tenzin caught by Suman Pradhan to give Knight's their third wicket in the third over. The next stand of Deki Phuntsho and Pema Dorji added 27 runs before skipper Tandin trapped Deki LBW.  Radap's opender Pema Dorji looked good for his 23 before he was run-out in the ninth over.
Wangdue Radap's kept losing wickets at a regular interval, however, Radap'c managed to pick up some important runs and occasional boundaries in between. Sangay Tenzin (18 of 27 balls) and Pema Loday (20 of 15 balls) started to threaten the Knights before Pema Loday was bowled by Kinley Penjor.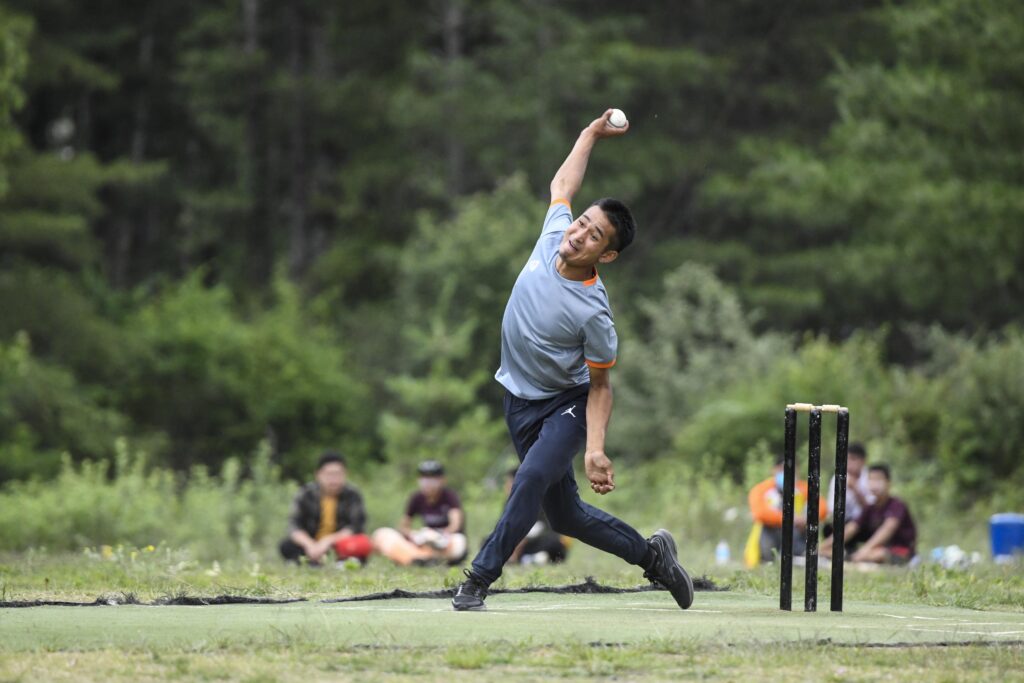 At the end of 19 over Wangdue needed only 15 runs to win as Tashi Tshering was given the responsibility to bowl the final over. Sangay and Neten Dorji pushed the Knight's double runs of the first two balls. Neten Dorji smartly placed the next ball towards deep cover for a boundary as the Radap's needed three runs of the last ball which the batsman failed giving Knights their second win from three games.
Barun Wakhley was declared the Player of the Match. With the win the Thimphu Knights are placed third on the points table.