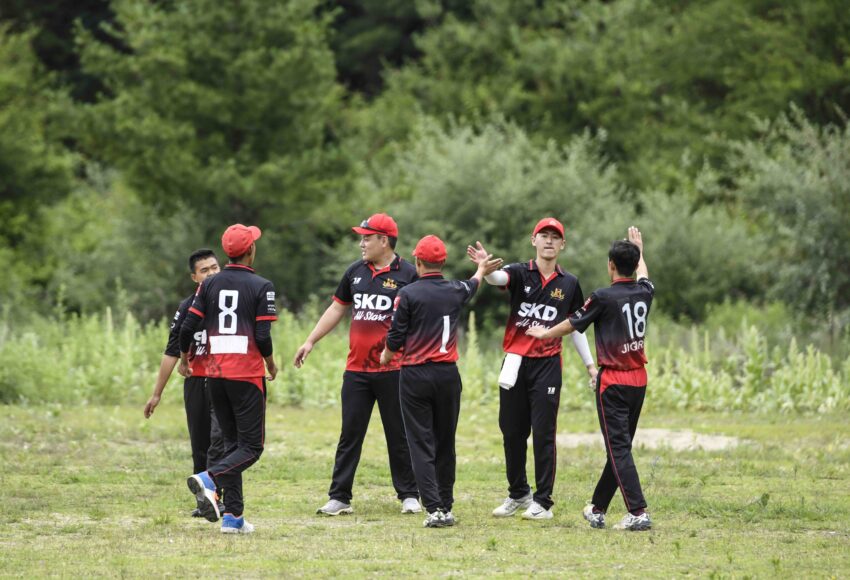 Jigdrel spin SKD to easy win over Dantak
SKD All Stars thrashed Dantak XI by 103 runs to stay on top of the table of the on-going Bhutan T20 Smash 2022. 
Pawan Mehta gave Dantak the best start bowling SKD All Star skipper Jigme N Dorji into the second over. Khendrup joined his skipper back in the pavilion in the next over after being caught and bowled by Vinay Singh. Dantak picked up their third as Tandin Penjor caught by keeper off Kalay as the score stood at 39.
Sanjeevan (33 of 19 balls) on the other end kept the score board ticking with some stylish shots through the covers before getting sent-off for an LBW decision off Shrikant Hanamant's bowling.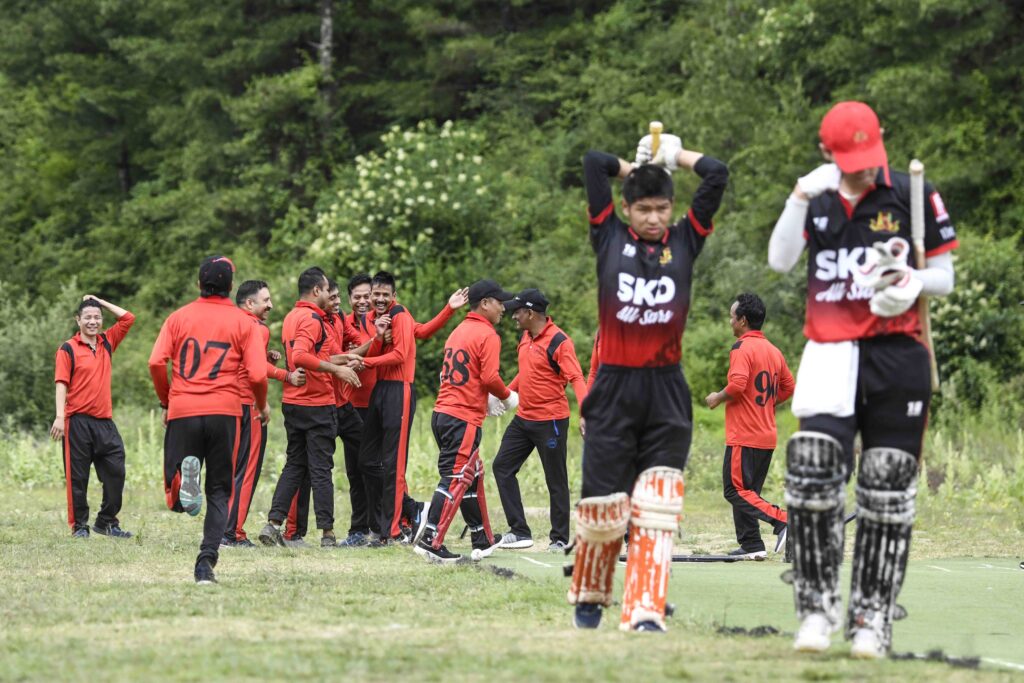 Jigme Wangchuk and Sherub Jamtsho carried the momentum as the two put a partnership of 55 runs for the fifth wicket before Jigme Wangchuk (23 off 23 balls) was bowled by Pawan Mehta who had come on to bowl his second spell. Sherub Jamtsho (56 off 26) on the other hand went bizarre as he smacked six sixers as he brought up his maiden half century. Sherub was ultimately caught at deep mid-on by Vinay Singh off Shrikant Hanamant bowling who picked up three wickets.
SKD's tailender Chhimi Gyeltshen quick fired 20 of nine balls as SKD All Stars put up a mammoth 211 for Dantak to chase.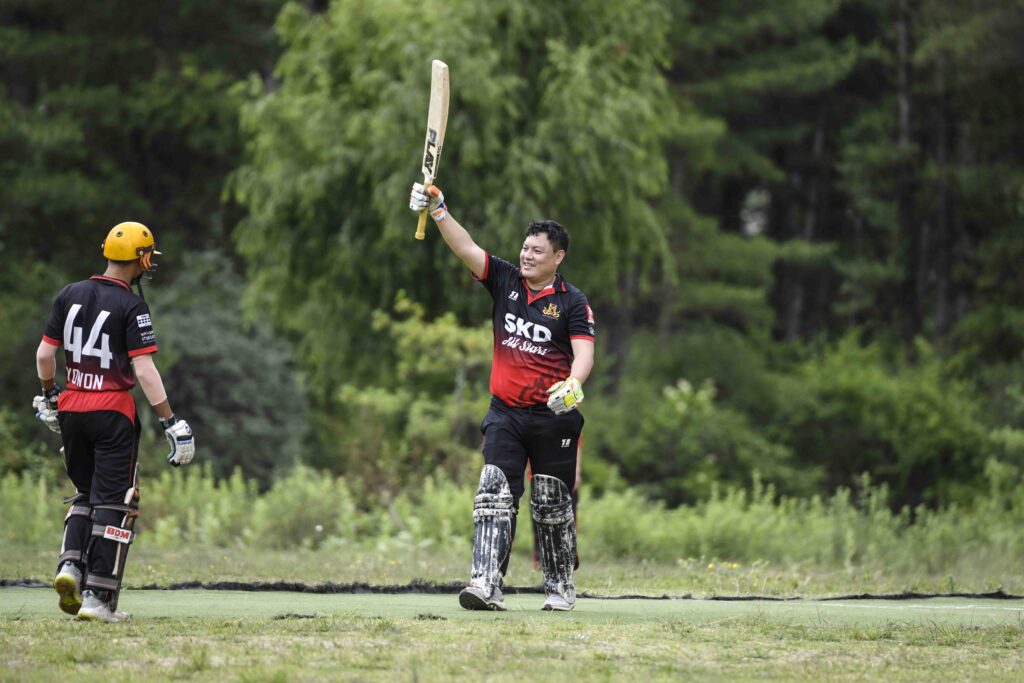 Dantak opener Pawan Mehta seemed to have come with an attacking sense as he went after the SKD bowlers early on. Pawan Mehta quick fired 35 off 13 balls ultimately falling to Tashi Chophel caught behind by keeper Jigme Wangchuk. Pawan Kumar and William Rana kept the Dantak in the game as the two added 40 for the second wicket before Pawan Kumar was stumped off Jigdrel Wangchuk's left arm spin. Jigdrel went on to bowl William Rana two balls later to claim his second victim.
Dantak batsman had no answers to Jigdrel's left arm orthodox spin as he went to claim Vinay Singh and Rakesh Dhiman in the same over as he picked his number four. SKD young medium pacer Chhimi Wangchuk kept the same pressure with some tight line and length bowling as he picked up four of the Dantak tailenders to restrict Dantak to 106 for nine. Chhimi had a figure of 4/10 from two overs.
Jigdrel finished off with a fifer (5/9) as he became the first to claim five wickets in the tournament and lead SKD to 103 runs win. Jigdrel was declared the player of the match for his outstanding spell of bowling.