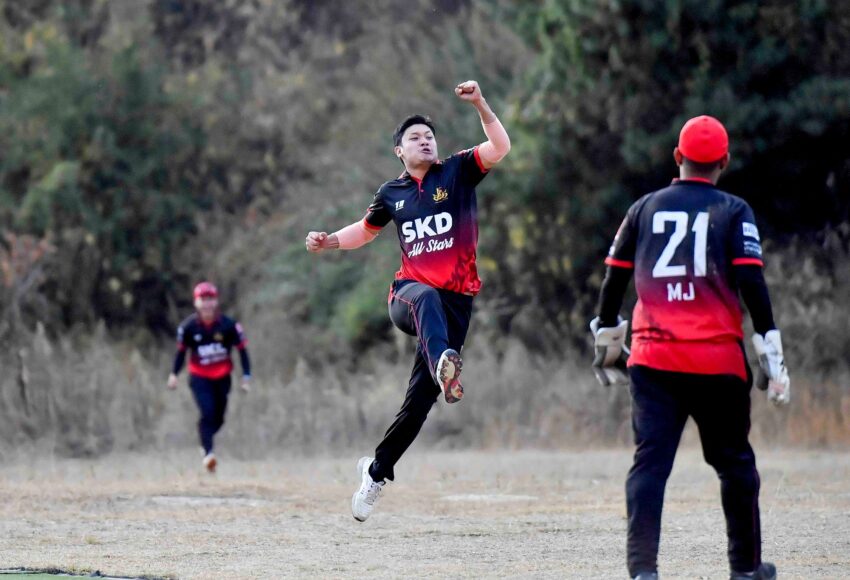 The explosive Mikyo stormed social media overnight when he became the first player from Bhutan to be registered in the history of IPL Auction 2022. It was a milestone for Bhutan Cricket and for Mikyo to be fielded in the world's biggest cricket tournament.
The 21-year-old all-rounder made his debut for Bhutan in 2018 against Malaysia and has played nine international matches so far. He is a very hardworking boy with passion and drive who is also supported by his father who is also a passionate sports fan.
"I think I am someone who is passionate and obsessed with what I do. When I want something, I do whatever it takes to achieve it," Mikyo explained. That attitude speaks for itself, as he is also the first player to play in the Everest Premier League for the Lalitpur Patriots in Nepal in 2021.
To realize his dream and develop his cricketing skills, the former North Pointer has joined the MRF Pace Foundation in Chennai at his own expense and hopes to change the image of cricket in Bhutan.
Well-built and broad-shouldered, Mikyo is a disciplined athlete whose biggest goal is to play in one of IPL's teams. Mikyo drew a lot of inspiration from former Indian captain Dhoni when he met him in Chennai. In the video that went viral on social media, the captain gave the Bhutanese prodigy some good advice: "Keep it simple. Focus more on the process and less on the results. If you go about the process the right way, you will get the results.
Like every other cricketer in Bhutan, Mikyo firmly believes that Bhutanese cricket can evolve in many ways. He takes a cue from countries like Nepal, Oman and Afghanistan that have made great strides in cricket. He said, "Just a few years ago we were competing with these countries and now some of them are playing in the World Cup." This just shows that we are making progress, but very slowly. While other countries are making great strides forward.