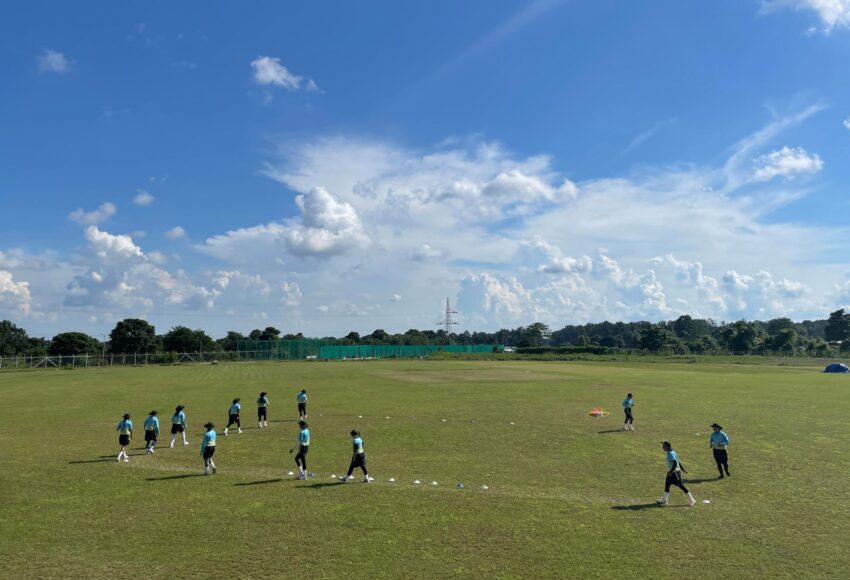 Gelephu International Cricket Ground (GICG) is the first natural grass pitch ground of Bhutan Cricket and is located in the southern part of Bhutan, in Gelephu. Currently, the ground has six natural grass pitches in the center, four natural grass pitches and two artificial grass pitches at the nets. The total area of the ground is 6 acre, of which 75% are used for the main playing field and the rest for the grandstand with natural seating, the construction of a pavilion, nets, toilets, a staff house, storage facilities, and future development of the site. When the pavilion is completed, we will have about 3000 seats for spectators.
The pavilion will have two dressing rooms for the teams, official rooms for media, umpires, scorers and match officials, an office cafeteria, VIP stands, toilets and a gallery with 360 seats. The ground will serve as a National Cricket Academy and venue for international and major national events.
Funding for the development of the pitch was originally provided by the Asian Cricket Council and we have continued to receive funding from ACC depending on the Asia Cup. We have received a loan from the ICC and a special grant for the development of the pavilion. The Bhutan Olympic Committee has supported us with a grant for the construction of toilets, gates, and parking.
The construction of the site started in 2016, and later the work was interrupted because there was no clay available for the construction of the pitch. However, in 2019, the work was resumed, with some changes in the strategy for the development of the main field. From 2021, the field was used for the preparation of the women's national team. We are hoping that by end of 2023 the ground will be equipped with all the facilities.