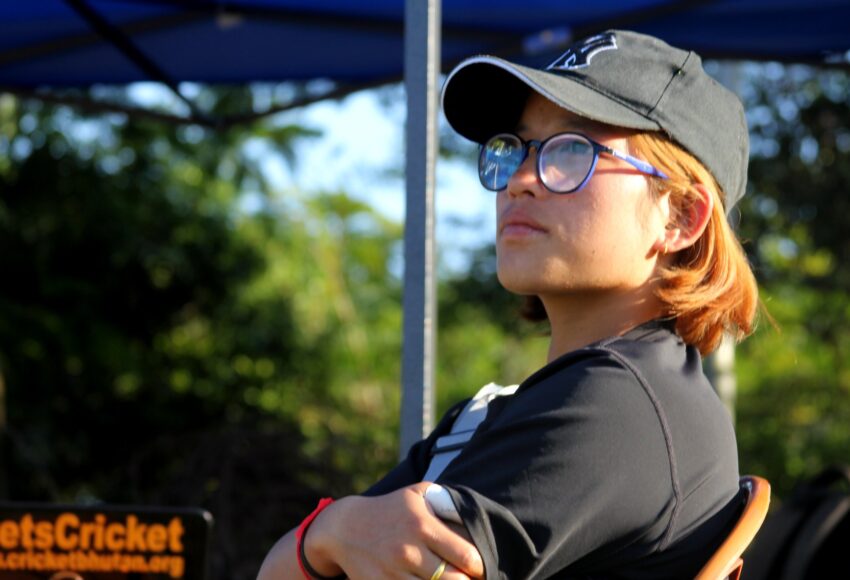 The Crafty Left Arm Pacer
With her big nerd glasses, unkempt blonde hair, and bright smile, Anju looks more like a pop star, but her fierce spirit and devastating left have dazzled many when facing her in the middle.
Meet Anju Gurung, one of the most successful female cricketers in Bhutan's history, who broke the ice and made a name for herself on the international stage. She is now a household name and a star that many young, aspiring female cricketers look up to.
Today we know a lot about women's cricket, a few years ago it was not given much attention. Pursuing something that is not conventional requires a lot of confidence, perseverance and the courage to never give up.
Anju was born out of pure passion, dedication and hard work. It took her 15 years to break the shackles and win her first world tournament FairBreak Invitational Women's T20 Cricket, which will be held in Dubai in May 2022.
"As women cricketers, we always look forward to playing on such big stages and I am looking forward to playing alongside the international players in Dubai. I feel that female athletes in Bhutan are treated the same as male athletes. In our cricket association, women have the same status as men because the board knows that women have the ability to do what men can do," Anju explained.
The 28-year-old, who hails from the small border town of Gelephu, began her quest at the age of 13. Since then, she has never looked back and her world revolves around cricket balls and bats. Her consistent performances in international tournaments, starting from the U19 tournaments ACC to the recent World Cup qualifier in Asia where she was the second-best wicket collector, gave her the breakthrough to the FairBreak International Women's T20 tournament. This is not only a great achievement for her but also for Bhutan Cricket.
Meanwhile, Bhutan Cricket is in talks with Thailand Cricket to give her the opportunity to train with the Thai women's team to prepare for the tournament.
"I am lucky that my mother has always supported me and that is why I am still involved. It depends on our own attitude whether we make the game our profession or a hobby," she added. For now, she is fixated on using her skills for Dubai and shaping the future.