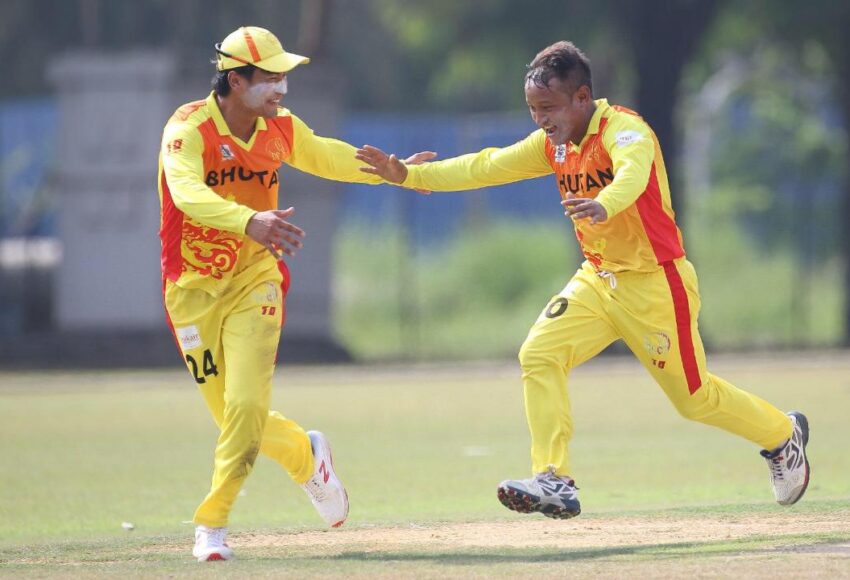 Bhutan Catches the Spirit
Bhutan's Gross National Happiness went up a few points last week as over 300 children and school-teachers took part in a cricket carnival organised by Bhutan Cricket in commemoration of the ICC's Catch the Spirit centenary celebrations.

"We were amazed by the turn-out. Everyone had fun and I think we found a lot of new cricketers for the future," says national coach Damber Singh Gurung.

The three-hour carnival at Changlimithang had many boys and girls pick up a bat for the first time and they were supervised by Bhutan's coaches, umpires, and national U-19 men's and women's cricketers.

Games were played at the same time and for anyone who had the time, Bhutan cricket displayed all the trophies they've won in Asian Cricket Council Tournaments over the past few years (two Spirit of Cricket Awards and four age-group runners-up cups) alongside a photo gallery of the national players in action at home and away.

2008 was the Bhutan monarchy's centenary, 2009 has been the ICC's. Bhutan's cricket has plenty of cause for celebration. "Cricket is really growing in Bhutan among both boys and girls – which makes my job more challenging but also a lot more fun," said Mr. Gurung.